108 Budleigh, Manteo, NC 27954
---
Only when you enter 108 Budleigh, can you truly appreciate its beauty...
Outer Banks Wedding Venue & More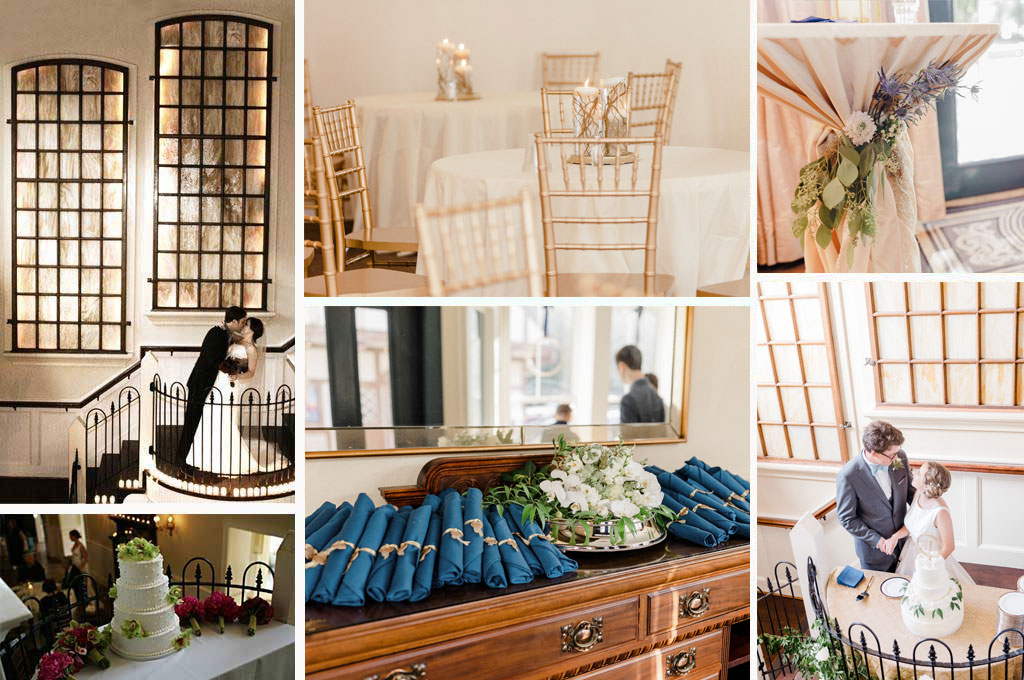 First Ballroom
As you enter the first ballroom, you will see our beautiful staircase, flanked by large stained-glass windows and encased with curved wrought iron railing. This creates the perfect backdrop for showcasing your cake, performing the wedding ceremony or tossing your bouquet. This room features two handsome columns and a spacious area for dining or dancing. Two marble-top buffets with matching carved mirrors frame one wall, a mahogany mantle is centered on another wall and the next wall is an opening into the Grand Ballroom.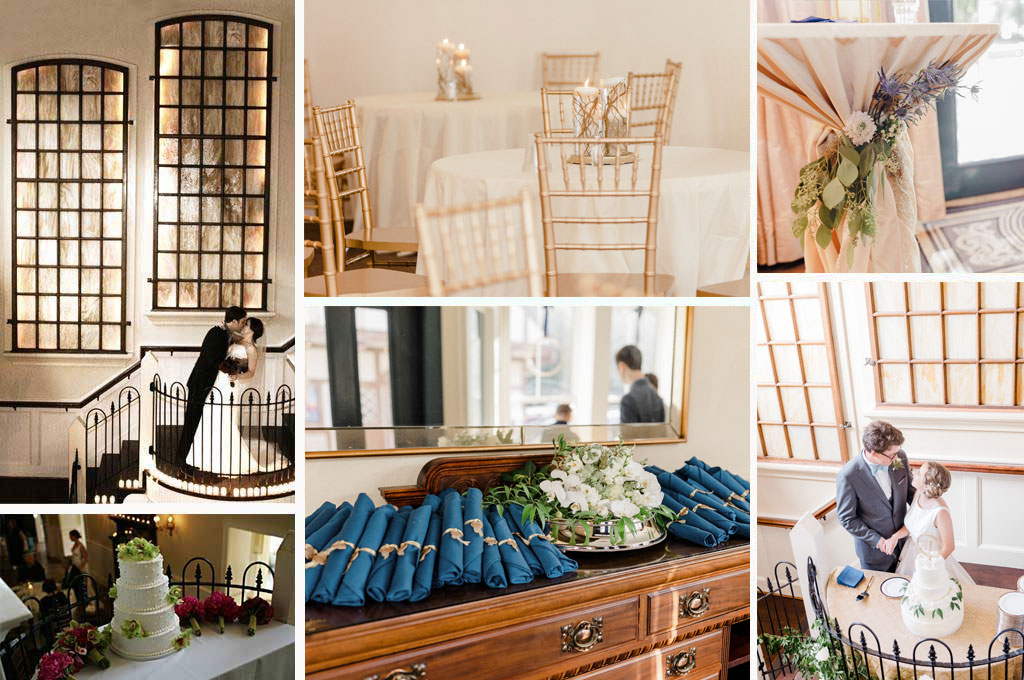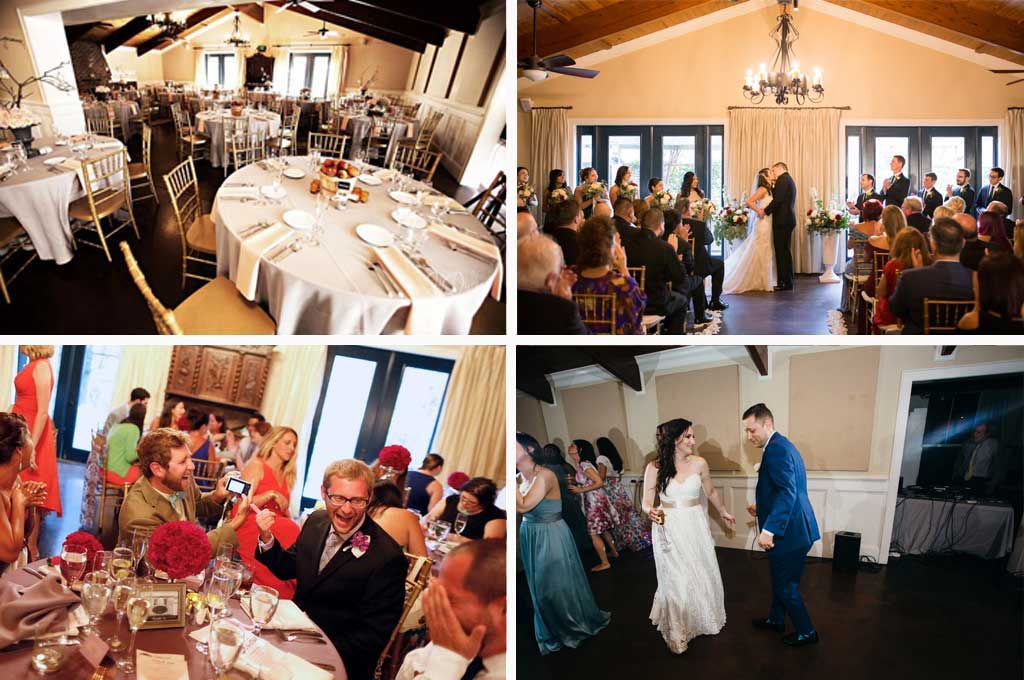 The Grand Ballroom
A large open floor plan allows for the flexibility for which 108 Budleigh is known: a perfect place for your Manteo wedding ceremony including chairs, dining tables and/or a dance area (no need to rent a dance floor because Budleigh's floors are made for dancing). Natural sunlight spills in through two sets of French doors that open onto a trellised veranda. Your bartender will enjoy the convenience of the downstairs bar, which is complete with a three-compartment sink, beautiful antique shelving and more. Next to the bar, you will find a brick fireplace.
Adjacent to the two ballrooms and down a hall are separate restrooms for ladies and gentlemen. There are sets on each floor, with one located directly above the other. Even our restrooms are designed with great attention to detail.
Photos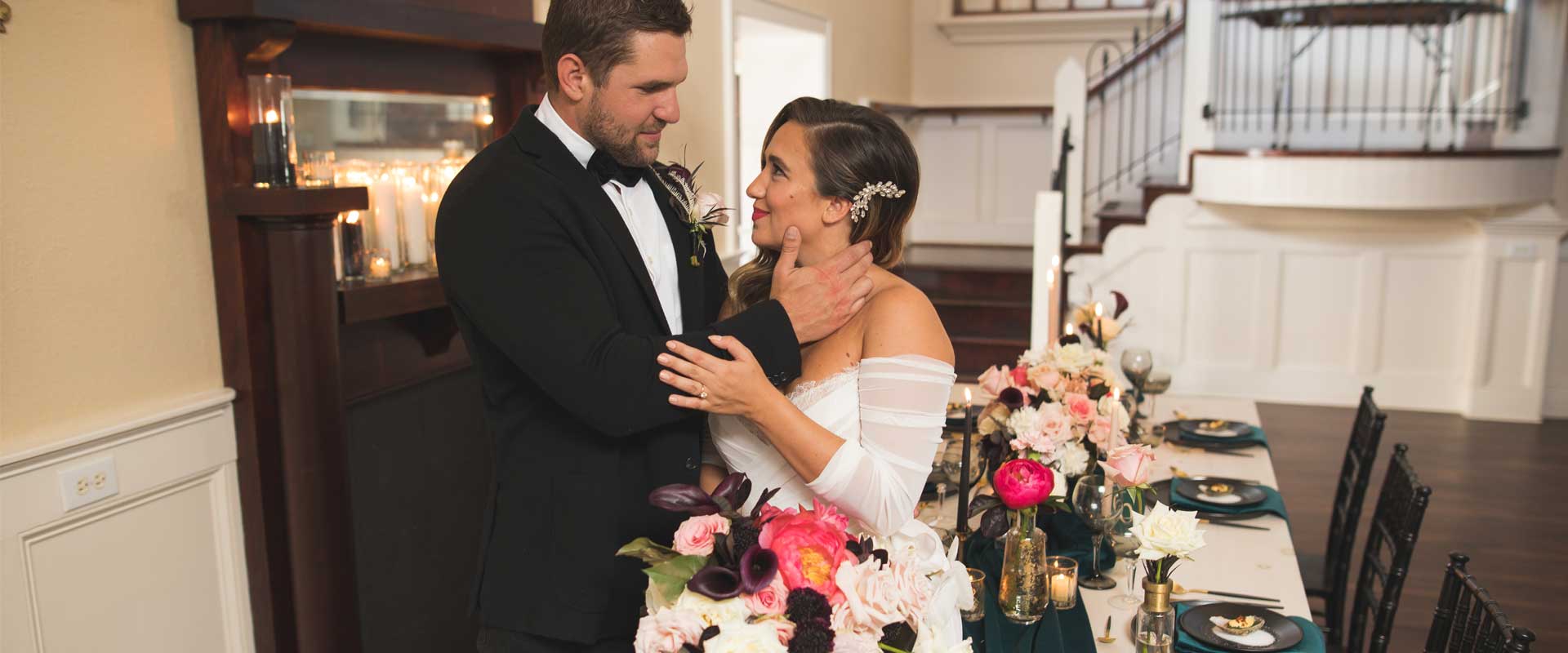 Outer Banks Wedding Venue & More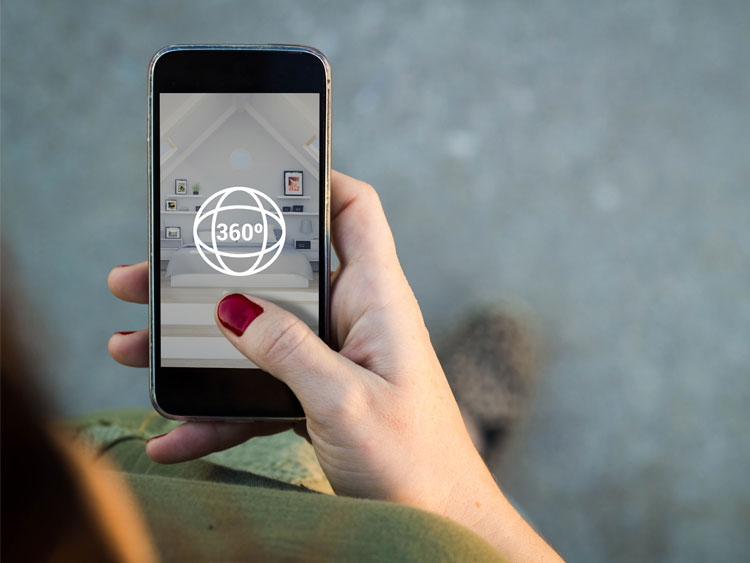 Take A Tour
Take a 360 virtual tour of 108 Budleigh to see if the space will work for your event!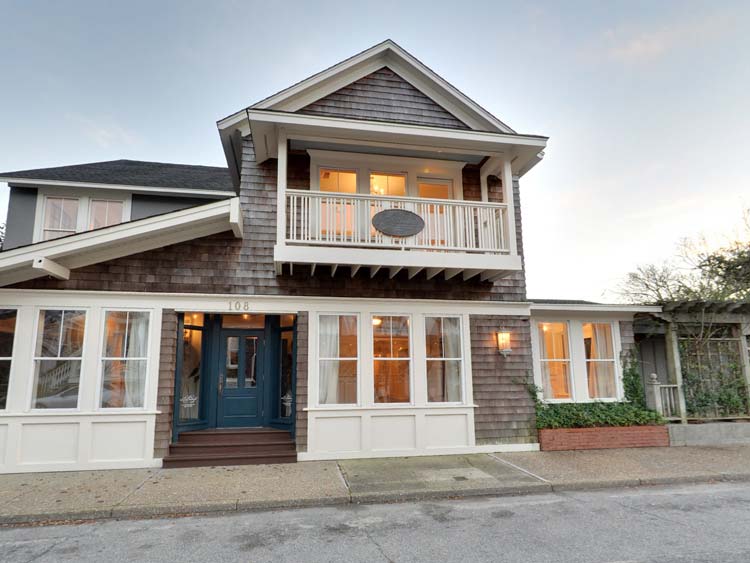 The Perfect Venue
Make an inquiry to find out if 108 Budleigh is available for your special event!